Carmine
Congratulations on your forever home buddy!
Carmine is a 2-year-old, squat little guy who needs to build a little confidence in home environment. He gets along with most dogs, crates quietly, and is affectionate. At adoption events Carmine is often found laying on the ground, but don't let this calm demeanor fool you. Carmine is a playful fellow that takes a little while to warm up to his surroundings.
Carmine had surgery for luxating patellas in December 2014 and has healed up nicely. While his external wounds are fully healed he is still building muscle mass in his back legs.
July 2016 - It is with a heavy heart that we share that Carmine passed away in his forever home. Carmine was hospitalized with a blood condition. Despite best efforts he passed away.
February snow!
Ladies man
Carmine is an example of a moderately active dog. He likes to run around and play, but tires quickly and know how to enjoy a nap.
Carmine
Freedom ride
Getting microchipped
at the shelter, on the day we rescued him!
Squatty pittie, Carmine!
Carmine showing his bulldog type stance.
2014 Smooshiest face award winner!
Yes, I wear a jacket when it gets cold.
Don't mind me
For people that don't crate their dogs regularly, they may think it's cruel. Carmine shows us that a crate is a dogs safe spot. If Carmine wants a minute alone, he knows where to go.
I see you
Lights out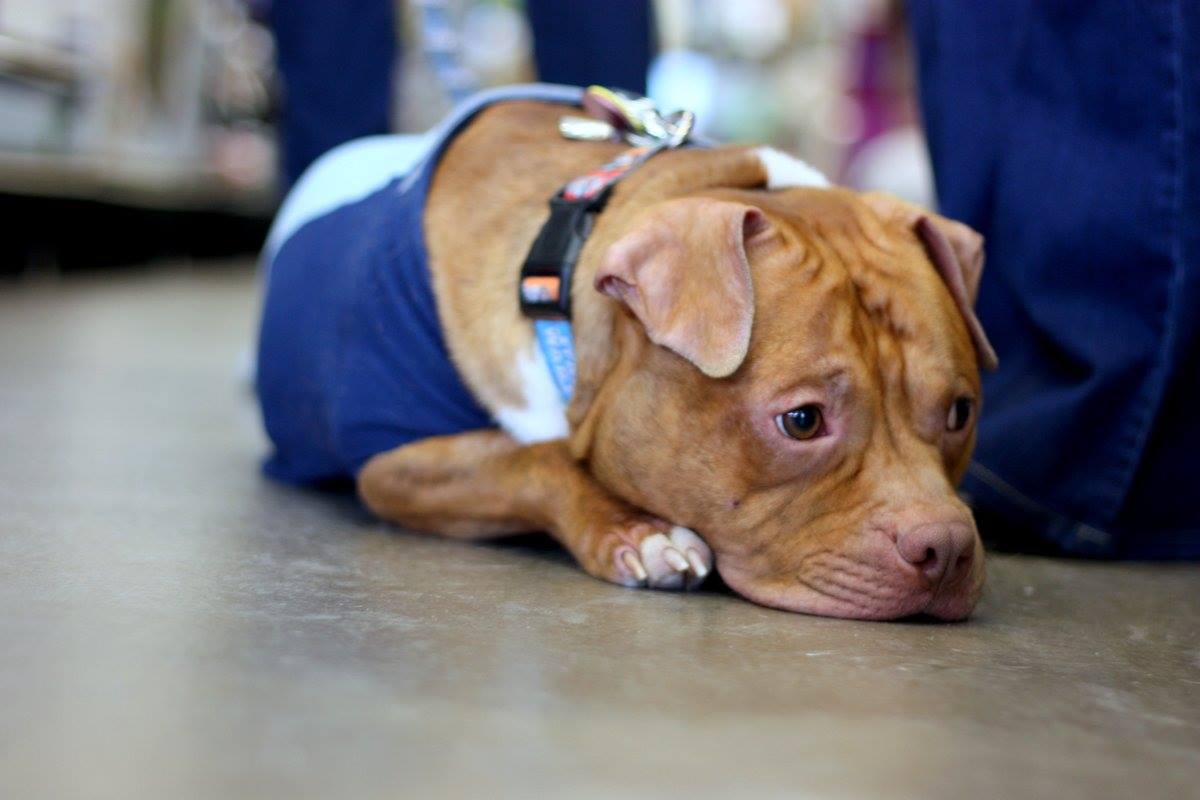 Carmine
at the Paws Stop Meet & Greet 2/15/15