Crystal
Crystal and her siblings were 10 days old when they were left in a box at an Indianapolis gas station. We're grateful for our Casa del Toro volunteer foster homes that stepped up to bottle feed 10 abandoned puppies. We're so happy Crystal met her forever family at Pet Expo this weekend. It is always bitter sweet to have our foster pups move on to their forever home, but it does make room for us to rescue more dogs!
Crystal is from the second litter of puppies that we rescued during Puppy Mania summer 2014. Please spay and neuter your pets!
Gas Station Pups litter: Columbo, Jester, Yoyo, BP, Crystal, Shelly, Otto, Flash, Kaye and Kali!
Sitting pretty
Crystal met her forever family today!
Here's look at you!
October 2014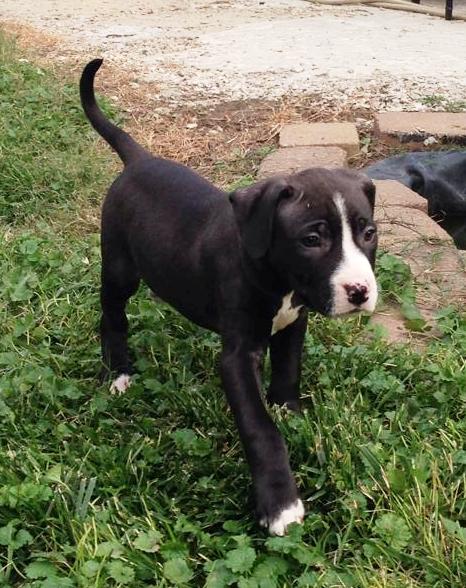 Growing up
Crystal's hit that first growth spurt that is "all legs".
Spotty nose!
Foster Home
Crystal sitting pretty with her foster family
Rides well
Crystal rides well on her way to Pet Expo
Sleepy puppy
Crystal is already ready for a nap on her way to Pet Expo.
Busy day
Crystal with her foster sibling take a nice long nap after Pet Expo.