Hope
Today's the day Hope's special day. We had a adopter that expressed interest in a CDT dog around the holidays but for whatever reason it didn't work out. Well lucky for Hope the adopter came to our Paws Stop adoption event last weekend and met Hope. They fell in love and Hope went home today to her forever family. We just love it when a happy story like this comes about. So remember, even if you have your heart set on one dog, that doesn't mean there is not another one out there with your name on it just waiting to meet you.
Hope came into the Casa del Toro family on Christmas Day, December 25, 2014. She had been at a local shelter for over 6 weeks. She was in bad shape when she was picked up by the Animal Management Officer: very skinny and with open cuts and sores. She is in a loving foster home now, getting more healthy each day, and loves to snuggle with her new foster sister (that looks like she could be Hope's twin!).
Hope is about one year old, and looking for a forever home that can give her the second chance that she deserves!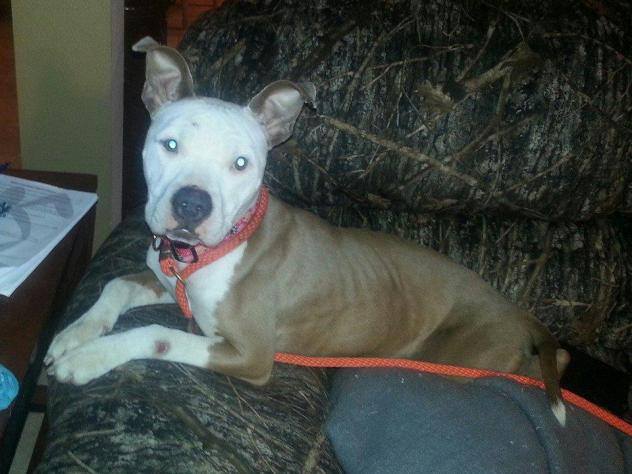 Hope's first night in foster home.
Hope at the shelter
Hope's first night in the foster home.
Hope with her foster sister Fantasia