Jester
This lucky little guy has found his forever home. Jester is smart, playful and energetic. He's social and loves to meet new friends. Casa del Toro rescued Jester and his siblings after they were left in a box at an Indianapolis gas station. We're grateful for our Casa del Toro volunteer foster homes that stepped up to bottle feed 10 one-week old abandoned puppies.
Jester is from the second litter of puppies that we rescued during Puppy Mania summer 2014. Please spay and neuter your pets!
Gas Station Pups litter: Columbo, Jester, Yoyo, BP, Crystal, Shelly, Otto, Flash, Kaye and Kali!
Sleeply smile
Those lights
Brothers
Jester and Columbo
Sharing
Jester and Columbo
Comin' to get cha'
What's that on your neck?
Columbo and Jester
No, I want to see.
Is that comfortable?
Jester can (and will) fall asleep anywhere!
Brothers
Jester (on right) with his brother Jake.
Looking sharp!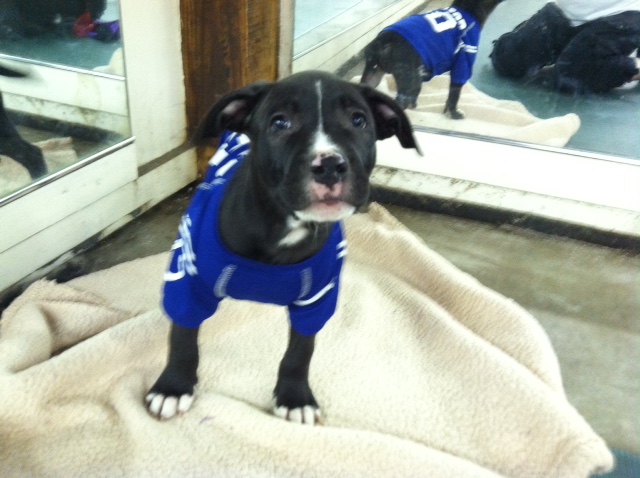 Go Colts!
Game time!
Halloween costume anyone?