Lenny
Name: Lenny
Gender: Male
Estimate Date of Birth: 2/6/12 ~ 2 yrs old
Size: 50lbs
Color: White with tan spots
Restrictions: Undergoing heart worm treatment
This handsome fella came into the Indianapolis shelter as a stray. He came in with injuries to his head and heart worm positive. We are happy to offer him a safe home and place to recuperate. Thanks to our generous donors we have fully funded Lenny's treatment through the LoveAnimals.org site. Lenny has to be cleared of heart worm before he can be neutered, have dental surgery, and finally go to his forever home.
Check out Lenny's campaign for a timeline of his treatment!
We're happy to report that Lenny's foster family has decided to make him a permanent member of their home!
June 2016 - It is with a heavy heart that we report that Lenny passed away from natural causes in his forever home. He began having seizures and within days passed away in the arms of the ones that loved him.
Lenny Bunny
Pupsitting
CDT Alumni Dory (left) frog dogging it with CDT Adoptabull Lenny. Dory makes Lenny look small and he's a good sized boy!
Freedom Ride!
Let's go!
I see the setting sun and wonder
Safe at la
Lenny at the shelter
Lenny loves people
Lenny striking pr
Here I come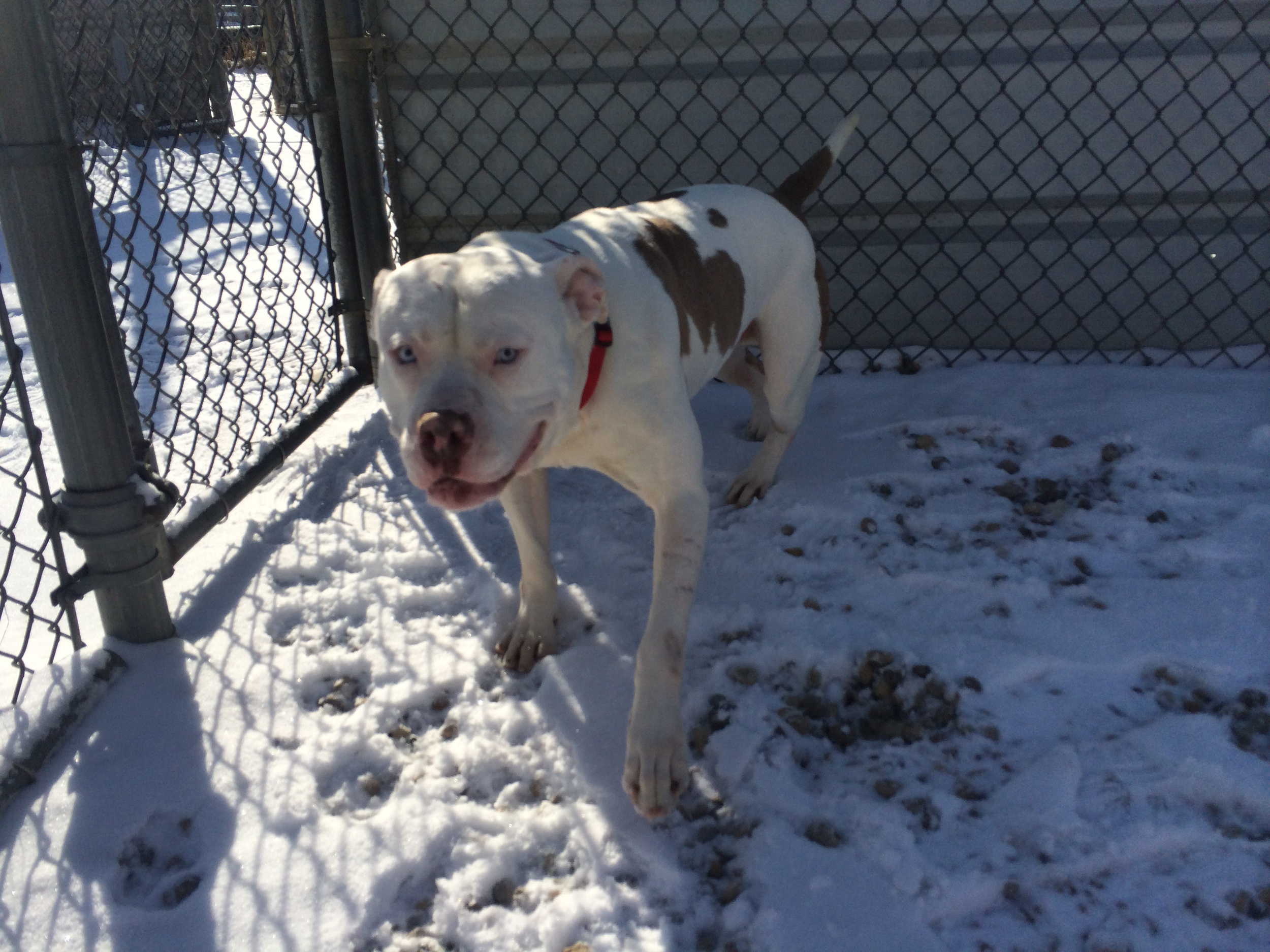 Pittie smile!
Yes I adore you!
Such a good dog
Let's go!
Okay, let's get outta this place!
Spring is here!
Lenny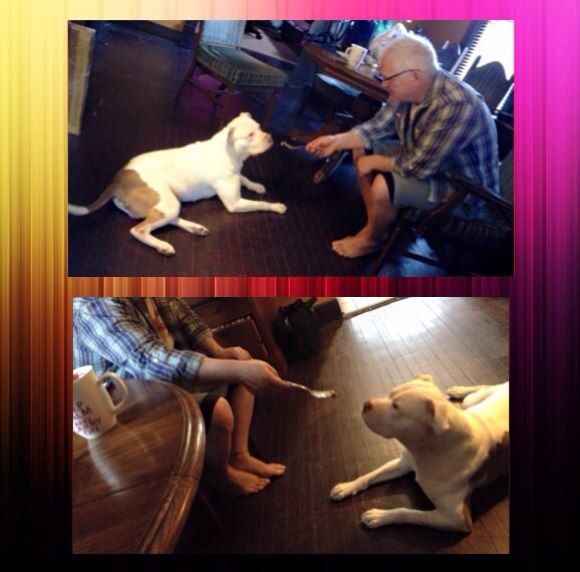 Sausage therapy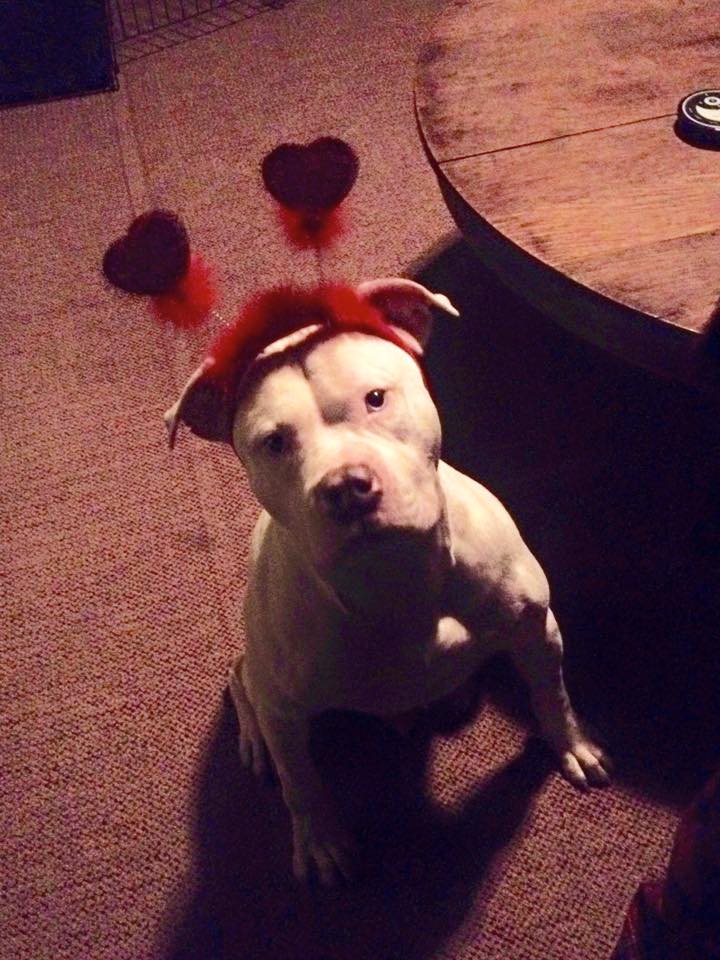 Be my valentine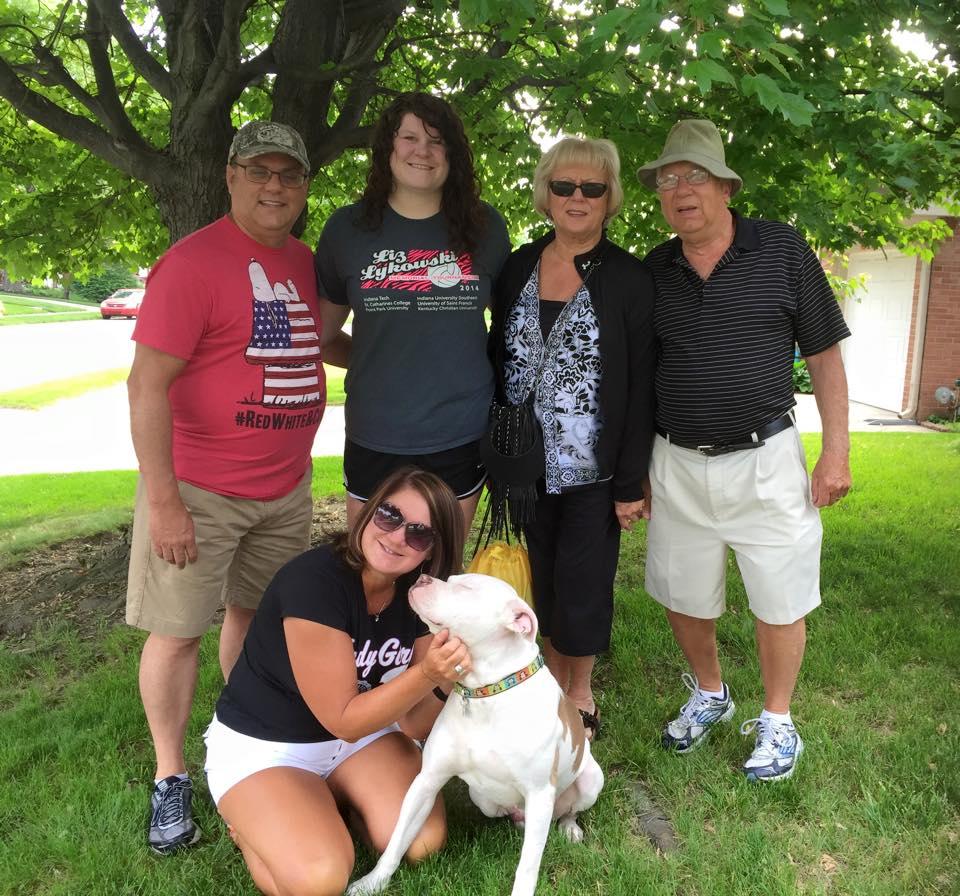 Lenny and his foster family on Memorial Day