Ruby
Congratulations to Ruby, formerly Lexi, who found her forever home first - before her pups. We're so proud of this gal and happy that she found us and her forever home.
Meet Lexi! This pregnant girl was dumped in rural southern Indiana, but luckily she was found by one of our puppy-foster moms from last summer. We worked with the local shelter, have lined up foster homes, and are in constant contact with the local vet to make sure this pregnant pittie mix is set up for success. She is expected to deliver very soon, and even stayed with the local vet over the holiday weekend just in case. She looks to be in good health, likely not this dog's first litter, and she has made easy friends with the dog and cat in her new foster home! We are all rallying for this girl and and can't thank our donors enough for making all of our rescue commitments possible!
Complete an adoption application today to meet Lexi!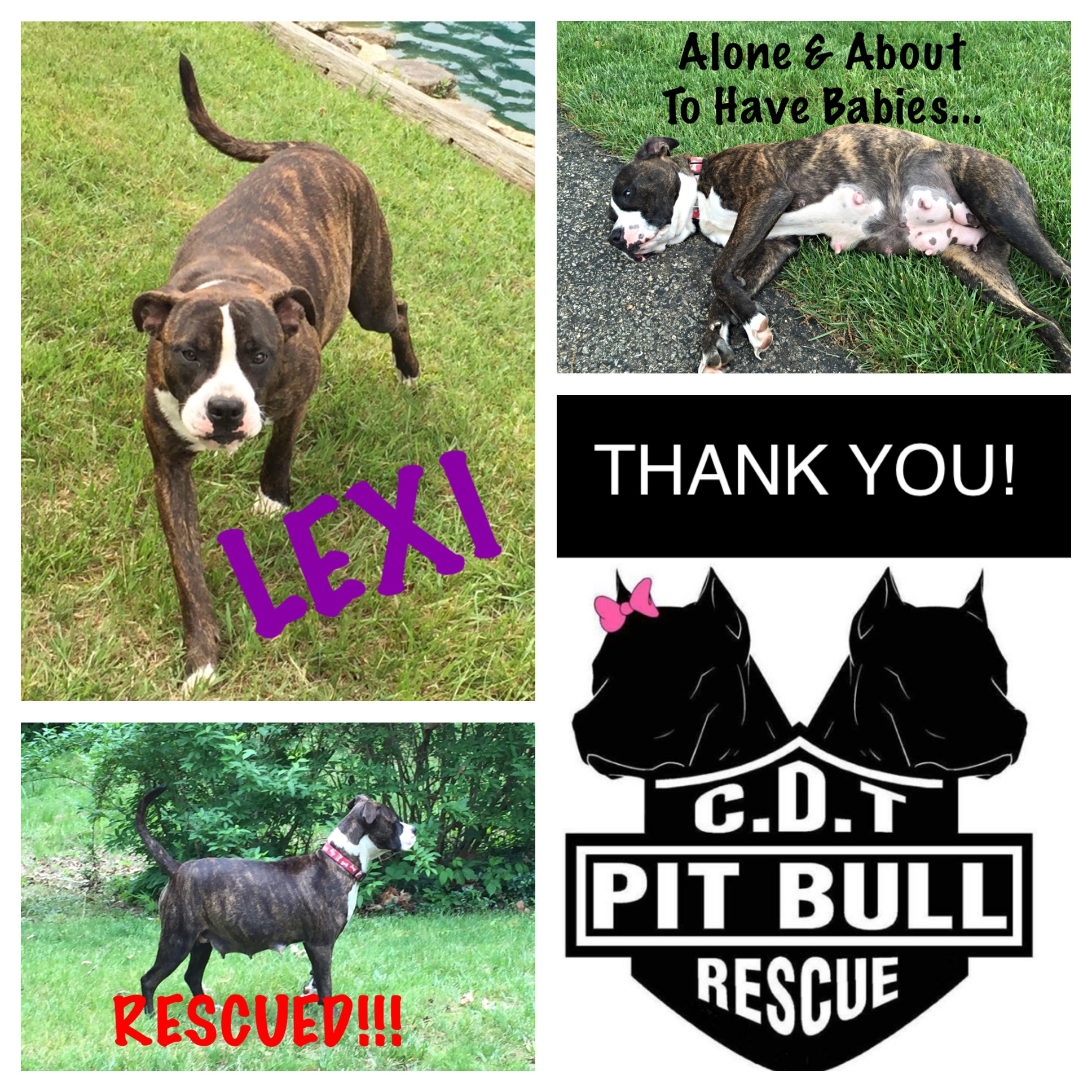 Everyone's healthy
Lexi gave birth to eight healthy pups!