Monroe
Monroe's mother, Quinn, came into the Indianapolis shelter as a stray. While there she gave birth to a litter of puppies. In steps in Casa del Toro Pit Bull rescue. We pulled the mom and all six puppies. Monroe is a social pup that would do best with a family and housemate (dog or cat) who is ready to experience the great big world.
We are so proud to update that Monroe has been selected to go out East on the April Canine Express to the Animal Welfare Society in Maine to participate in their Paws in Stripes obedience program. This is a great opportunity for our pit bull pup to be an ambassa-dog across the nation!
Monroe's awaiting
Monroe is patiently waiting for his forever home. This social pup is ready to share his puppy love with you! Complete an adoption application today to meet this love-a-bull.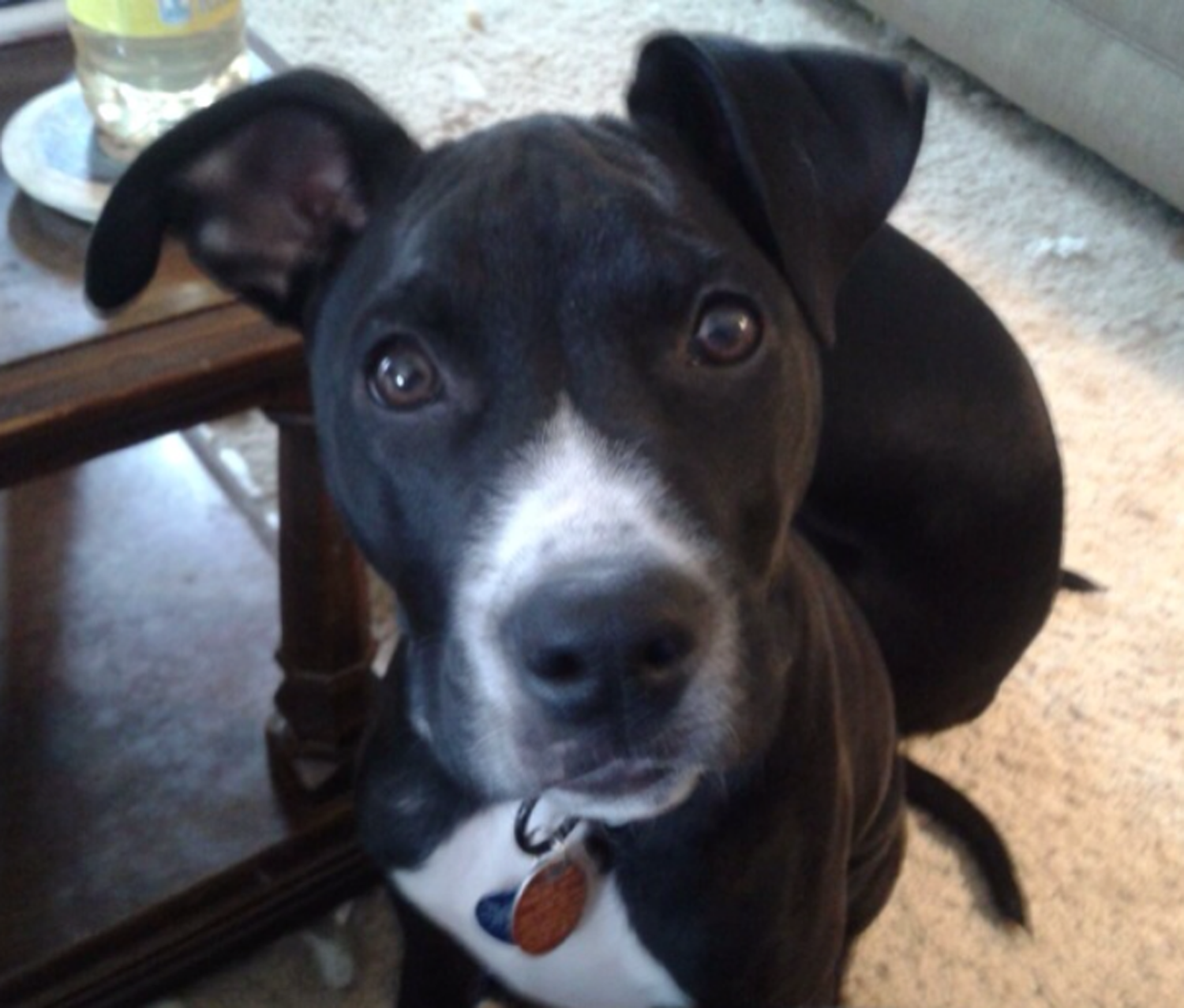 Yes I am ready to go home
And they call it puppy love
Monroe knows how to snuggle down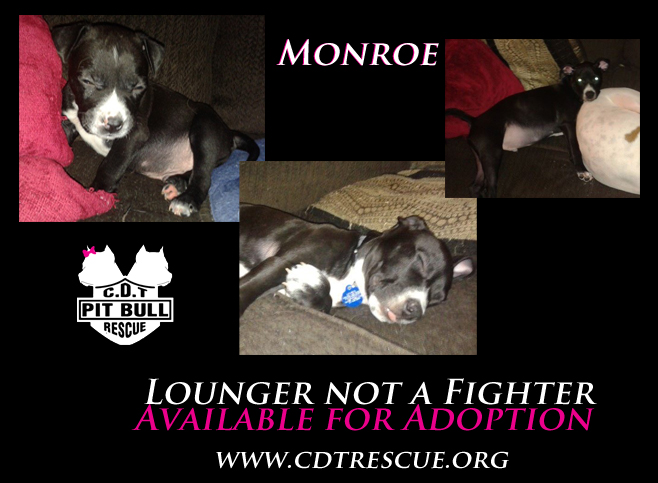 Lounger not a fighter
Who me? I got sleepy.
Monroe's sleeping with his brother
Monroe puppy snuggles
Monroe and his siblings
Monroe snuggles with his family
Monroe sketch
Monroe's a good boy
Monroe at the Flower & Patio Show
Foster Mom Maggie Moo with Monroe
Such a little puppy on such a big bed
Monroe and his sister
Monroe learning how to play like a good dog
For a while
we wondered if all Monroe did was sleep :)
After all that play time it's nap time!
Much sleep required for a growing boy
Little baby Monroe
Monroe is the master at lounging!