Allie (Ophelia)
Allie, formerly Ophelia, came into the Indianapolis shelter in need of dental surgery. After many extractions this girl is finally starting to put on weight and enjoying her life. She is six years old and is a mellow girl just looking for a home of her own.
Allie's mellow personality would make her perfect for a laid back couple or a companion for another mellow dog. Maybe you have a dog that has had surgery and would like a companion or, heck, maybe you've had surgery and would like a recovery pal - look no further, Allie is it! You can watch her moderate the puppy play in Gideon's video. When she thinks the pups get too playful she just comes over to observe and calms them down with her energy.
Allie
Loved meeting everyone at the Dog Days of Summer event in Greenfield.
Samson and Allie
Get to know each other. Samson kept giving Allie kisses.
Allie
was the perfect mother to our pups, Gideon and Emma. Check out her appearance in Gideon's video - she comes in and checks on the pup when she thinks they get too rowdy.
Gideon's puppy play
You'll see Allie come in and check out the pups when she thinks it gets too rowdy.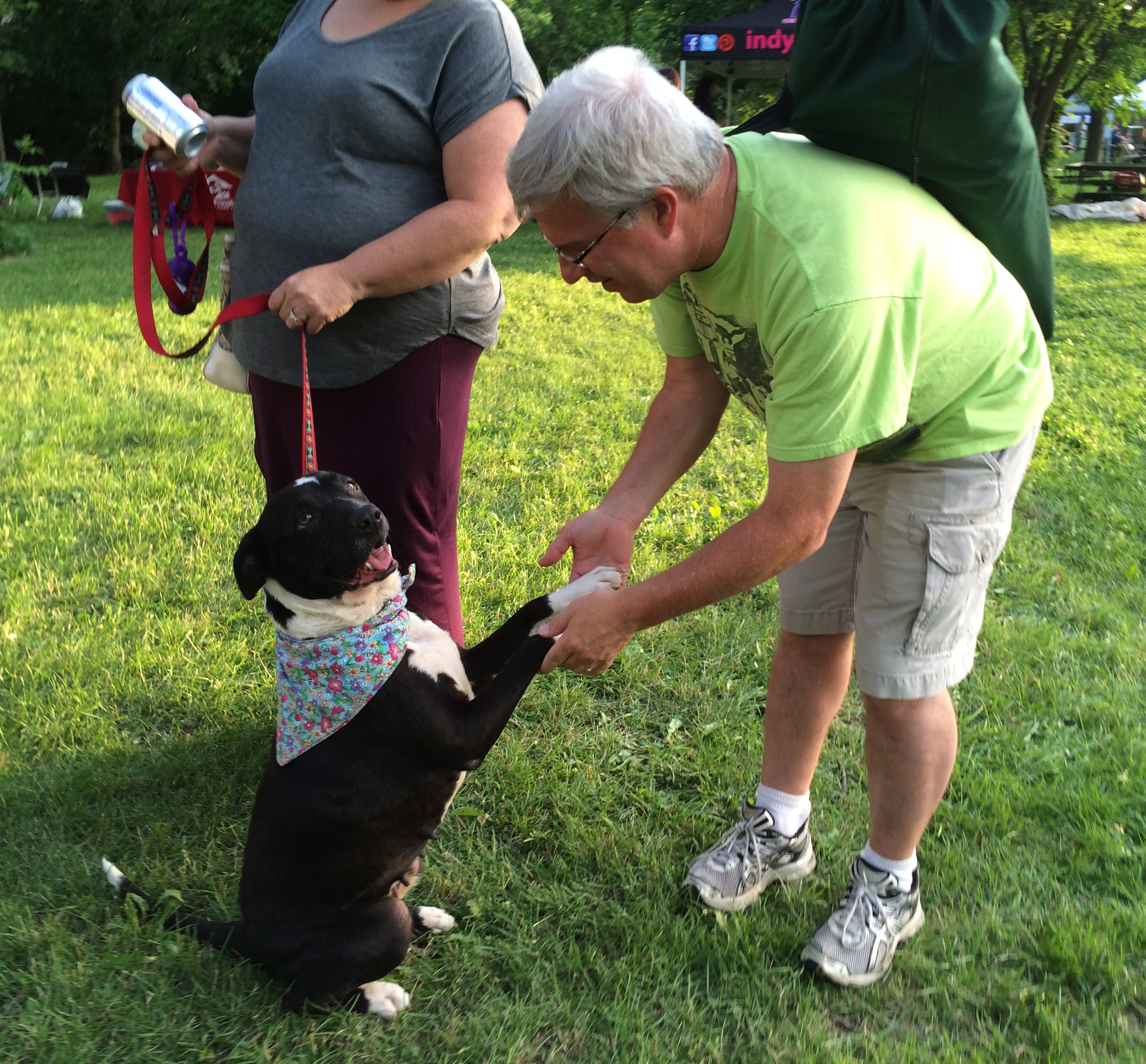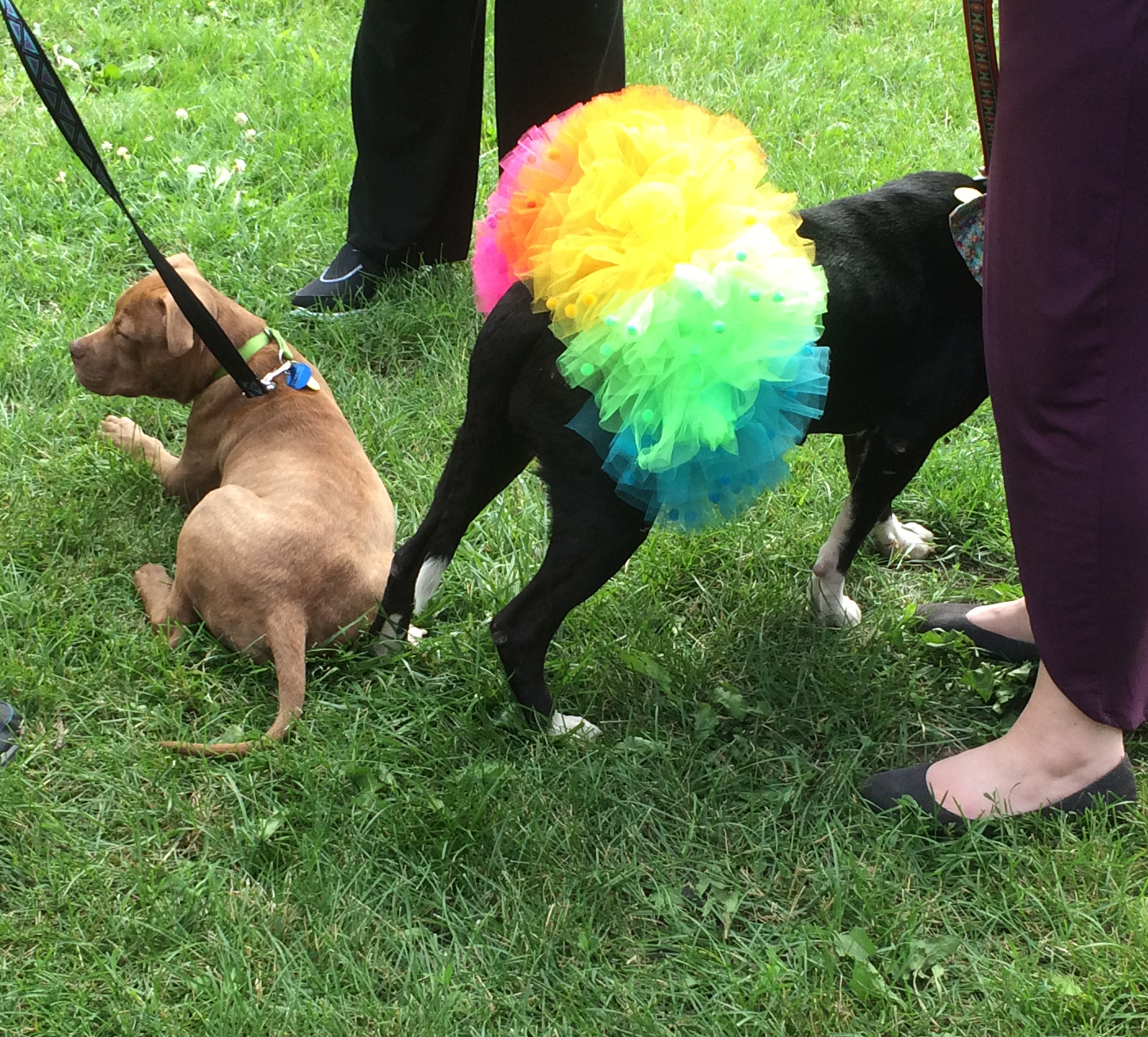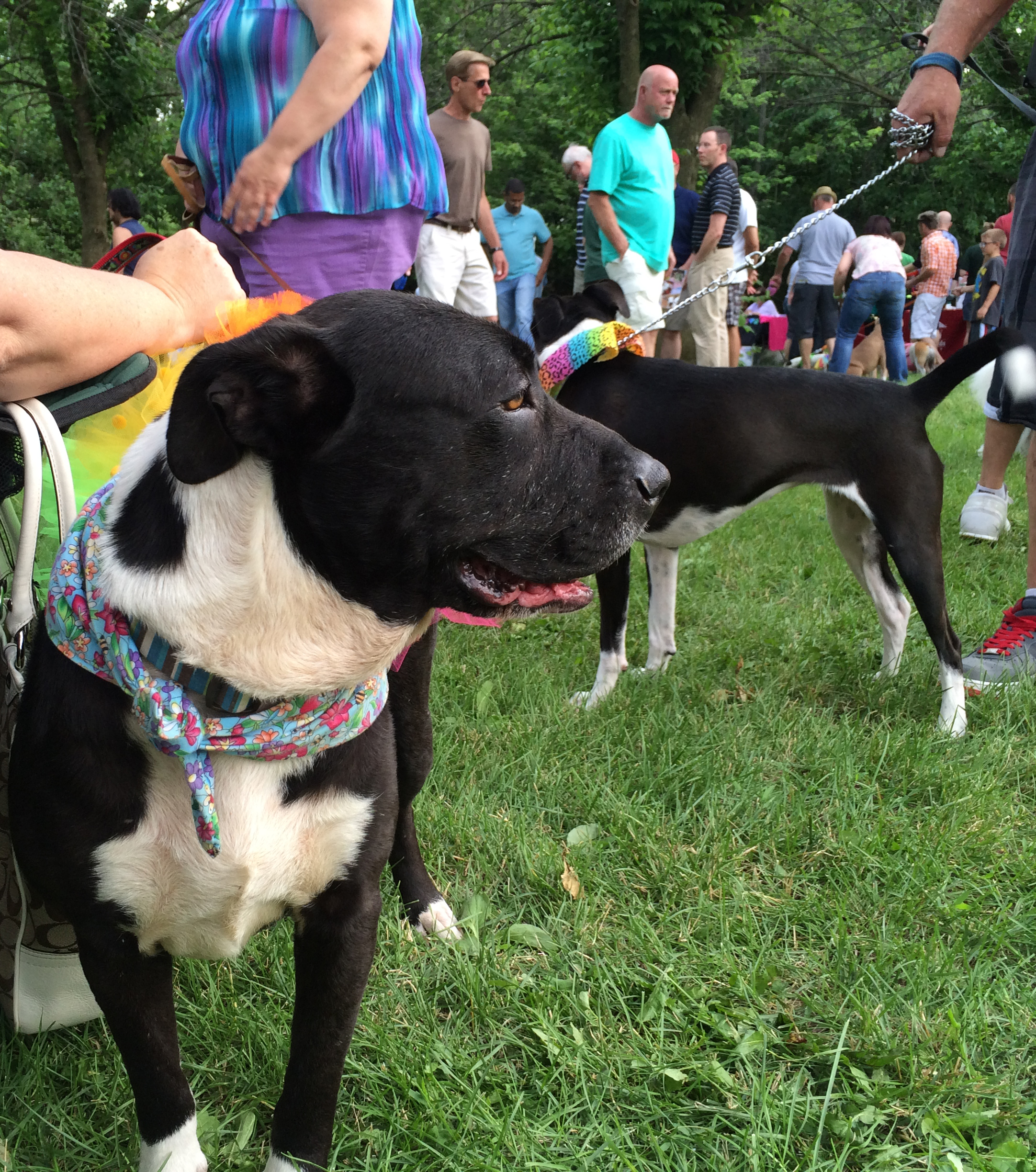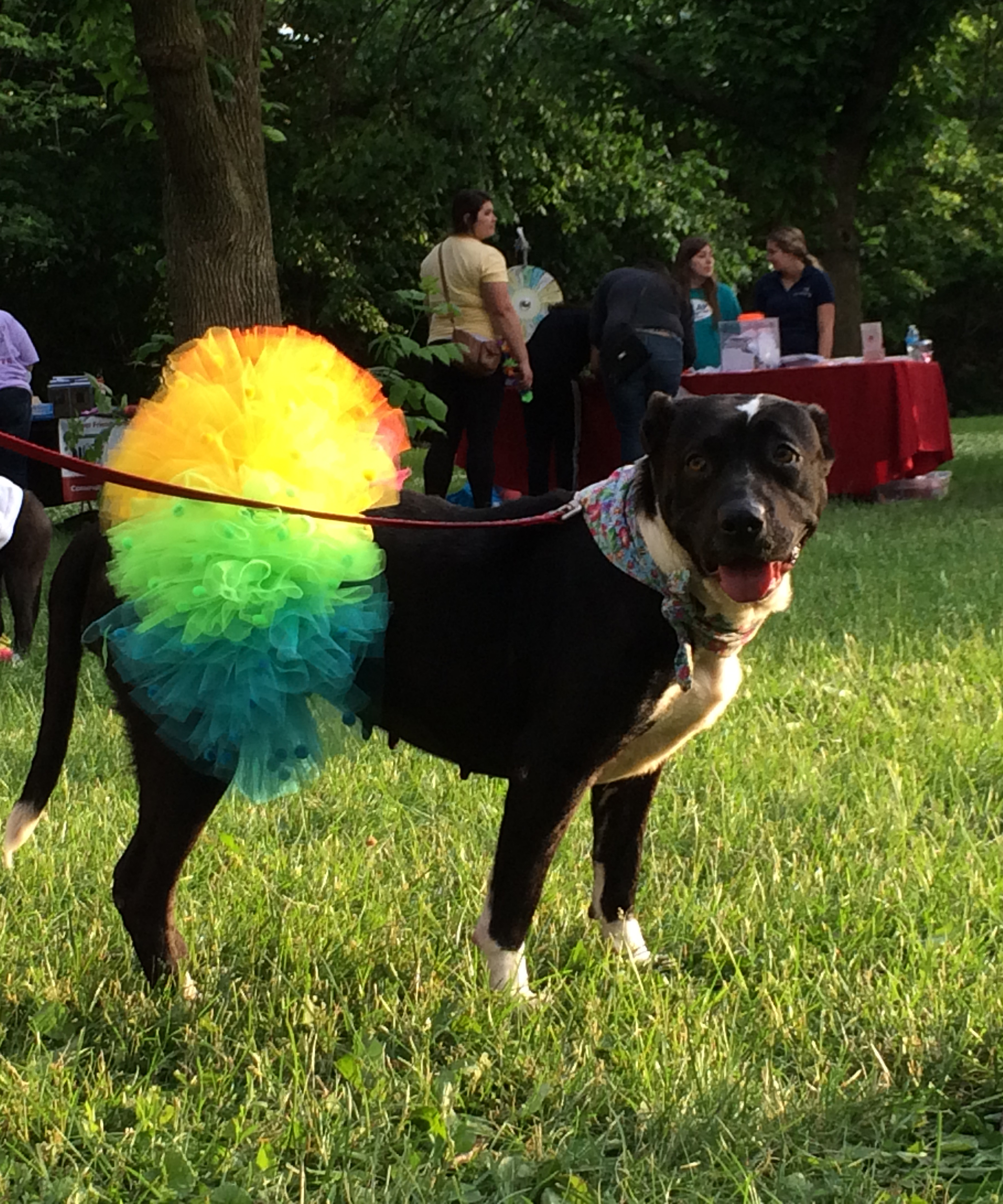 At Paws Stop adoption event 1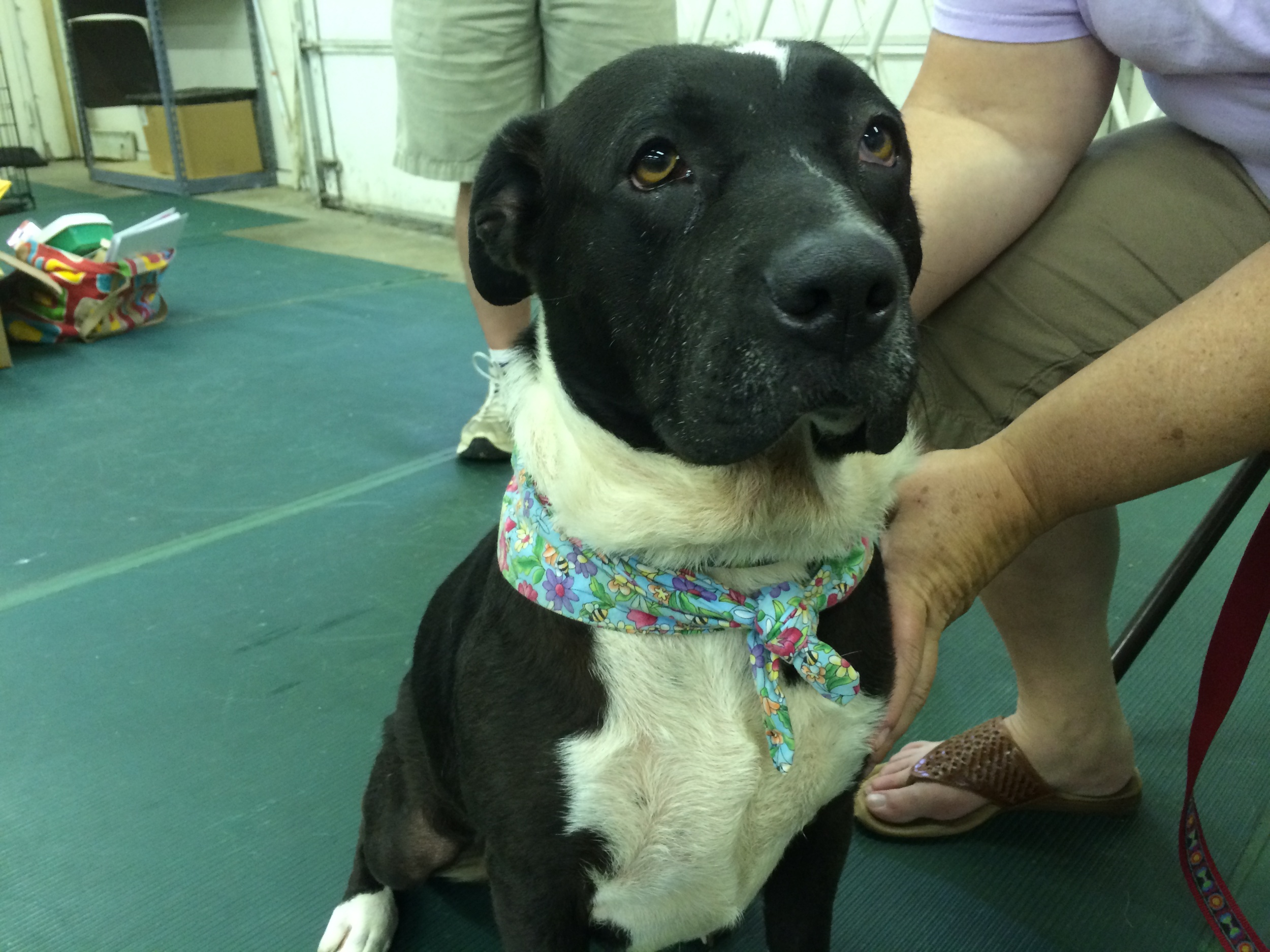 At Paws Stop adoption event 2
At Paws Stop adoption event 3
At Paws Stop adoption event 4