Rufus
Rufus's foster dad has decided to make it official and adopt Rufus. We're still waiting to complete the paperwork but we're glad this pup has a great home and will live the rest of his life in comfort!
Rufus is a gentle soul who was surrendered by a good samaritan and was immediately taken to the vet. Rufus underwent surgery to fix his prolapsed rectum. Rufus does great with other dogs, but he wants to chase his feline friends. He is very laid back and enjoys snuggles and family time. Rufus is scheduled for a consultation appointment with a surgeon on Monday. If everything looks okay he's going to have his neuter surgery and the surgeon will determine if he needs additional surgery for his prolapsed rectum.
Surgery like Rufus's is expensive, even with our rescue discount. Please take a moment to donate in support of Rufus today. No amount is too small.
If you are interested in meeting Rufus please complete an adoption application today!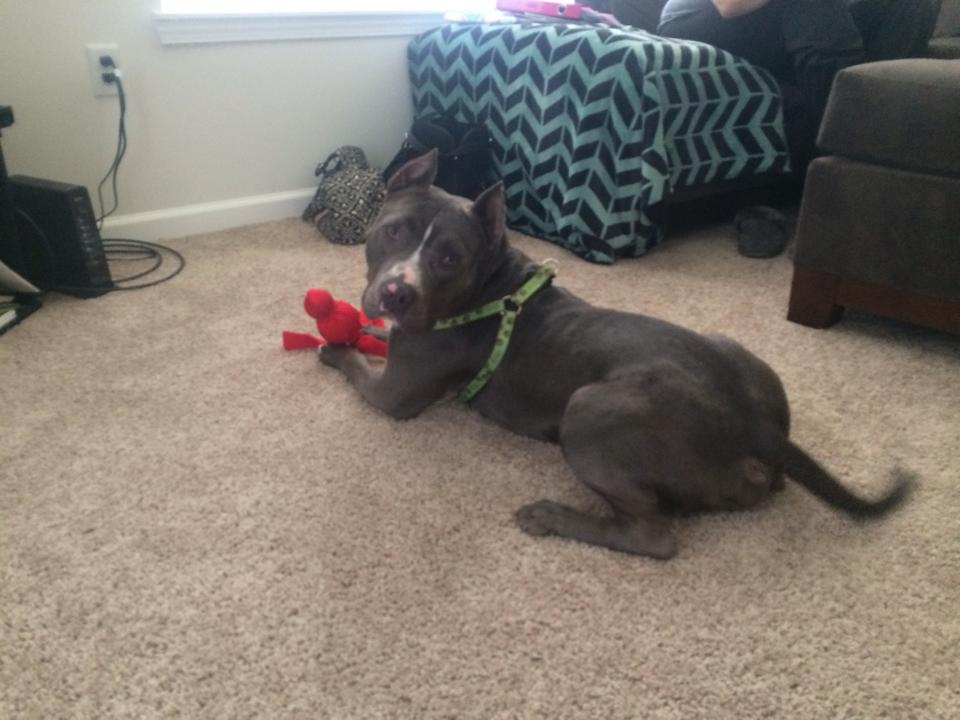 Rufus with his favorite toy
Rufus enjoying some family time
Rufus enjoying Snuggle time with his Foster Sister
Rufus post-surgery
Freedom Ride
is still enjoyable even with the cone of shame
The sweet smell of freedom
Foster Home
Happy to be recuperating in a clean and friendly foster home.
Rufus
Rufus settling in