Sampson
Today our buddy, Sampson, settles into his forever home. We feel fortunate to have rescued this social guy from the Indianapolis shelter and share our casa with this fella. Thanks to everyone who helped foster him until he found his forever family.
Snuggler
Samson knows how to snuggle.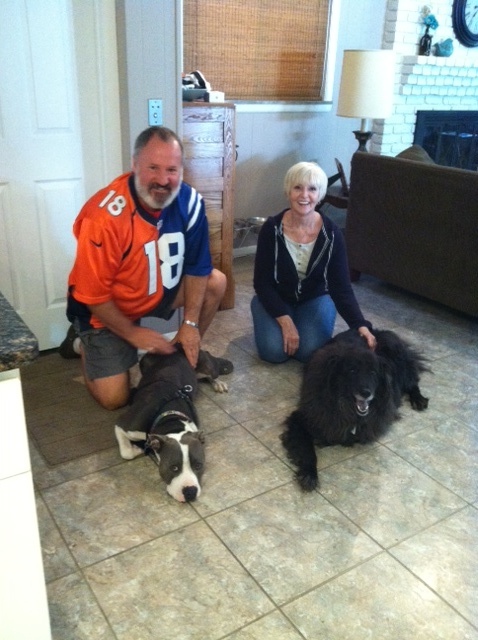 forever home
Samson
showing everyone at the Dog Days of Summer event how it's done.
Samson & Allie telling secrets
Telling secrets
Sharing
Sharing a biscuit with foster mom, Lady and the Tramp style
Happy
He's a happy companion.
What's this?
Samson
taking a breath of fresh air
Freedom
Straight from the shelter to an adoption event.
Nice looking profile