Suzie
Hooray for Suzie, she has found her forever home.
Name: Suzie
Gender: Female
Estimate Date of Birth: 3 yrs old
Size: 37 lbs
Color: Brindle
Restrictions: Children 10 years or older and no hardwood floors
Issuing a wide, open-mouthed invitation to join her on the grass is stunning Suzie of the perpetual smile. Always happy, always joyful, this onetime stray who was saved by a Good Samaritan knows precisely how precious every moment is. Whether lounging on the lawn, sprawling on the sofa or cuddling with her caring fosters, sweet, sweet Suzie is quite simply in love with living and loving. Suzie Q also knows her P's and Q's, minds her manners, walks well on leash, and likes to play with other dogs. Both crate and housetrained, and ready to take her Suzie show on the road, this good time gal, so nifty in her rainbow-colored neckerchief, is ready to find her forever home.
Suzie does not like hardwood floors and while we are working with her to conquer her fear she would do best in a home without hardwood floors.
This adorable gal is sure to find her forever home quickly, so please complete an adoption application today if you would like to meet Suzie.
Suzie loving life
Suzie lounging on the couch
I always have a smile on my face
Hey how are you doing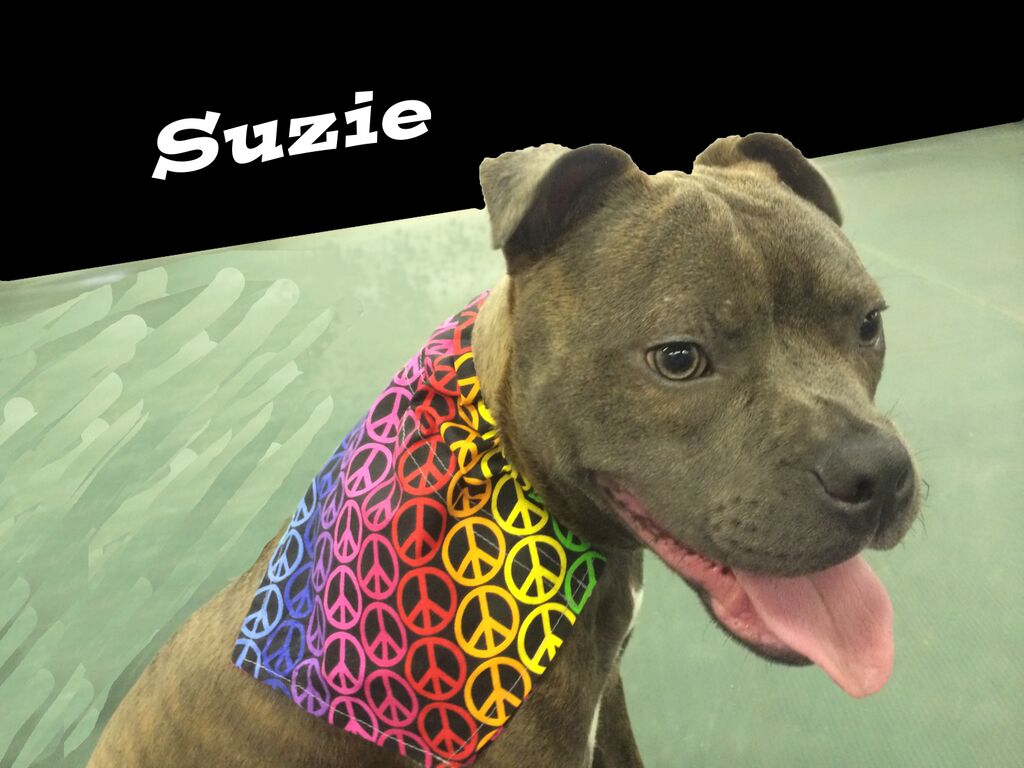 You can call me Super Suzie
Suzie is my copilot!
Wanna nap?
Nice calm gal
Suzie in profile
Sunbathing
Pretty gal